Clinton Mätkonsult
- We build the future -
Clinton Mätkonsult AB offers all types of geodedic land surveys and survey-related reporting. We were founded in 1989 and have over 30 years of experience in our portfolio, yet we're always challenging status quo and are passionate about pushing techonology forward within our field!

We have a wide customer base and take on various projects. We value the partnership with our customers and offer a high level of competence and engagement in the jobs we take on.
To us, our employees are our most important asset, so we continiously do our outmost to make sure Clinton stays the best employer in the industry.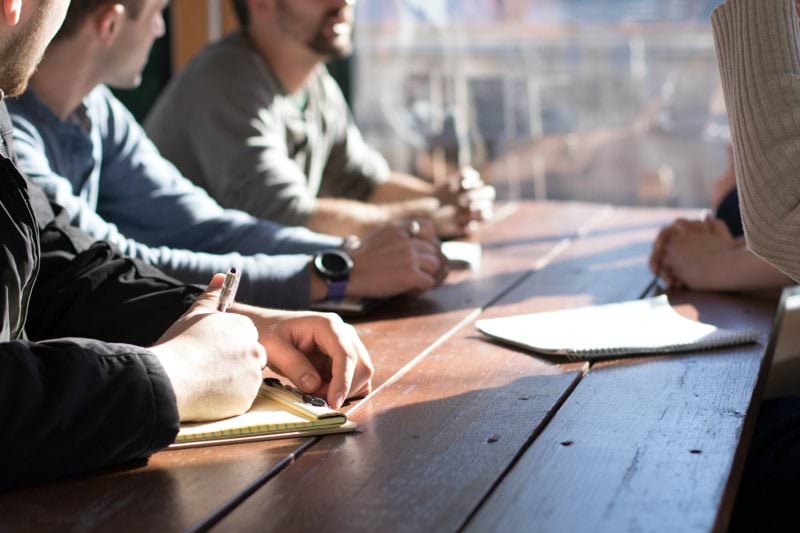 FAIR TERMS
We follow a collective agreement and have fair employment terms and conditions.

We offer occupational pension, private health care insurance, parental leave benefit, generous wellness grant and overtime pay, and deals through Benify.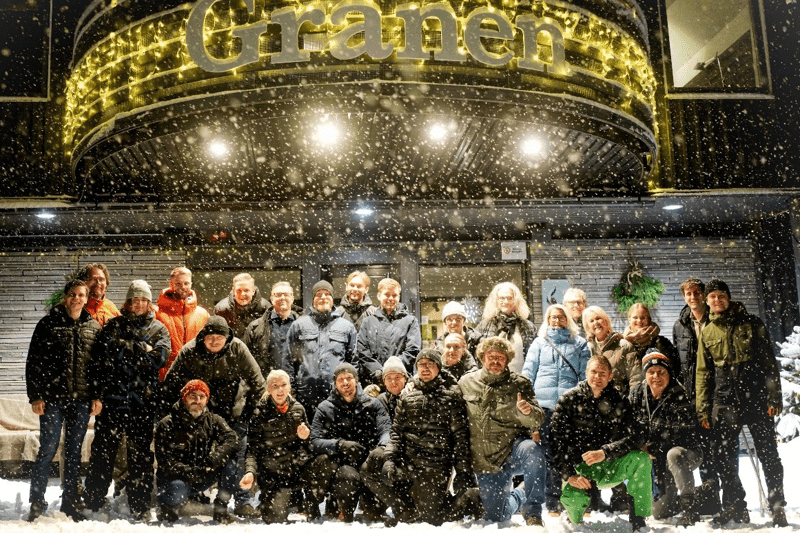 TEAM SPIRIT
We are a strong team who care and always got each others back. We stay connected altough we are in various locations.

We think having fun is important. We organize activities and go on pretty spectacular trips together!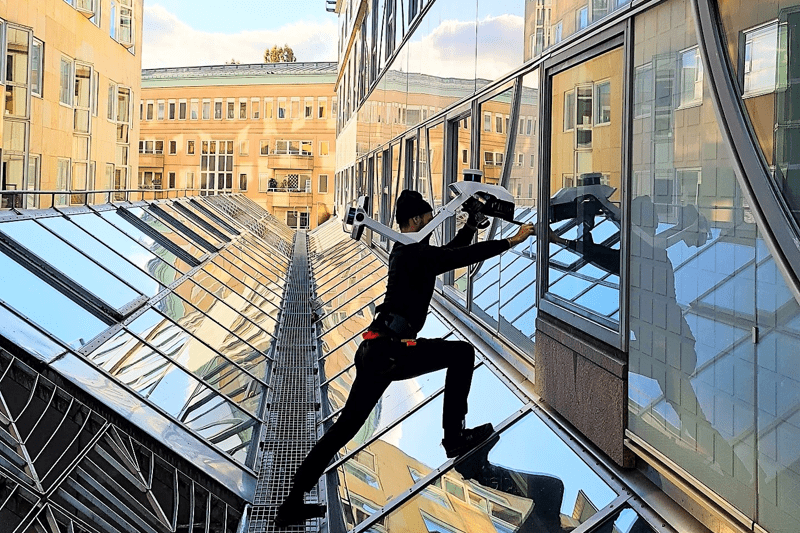 NEW TECHNOLOGY
We work with the latest technology within all our projects.
We invest in high-quality and modern instruments.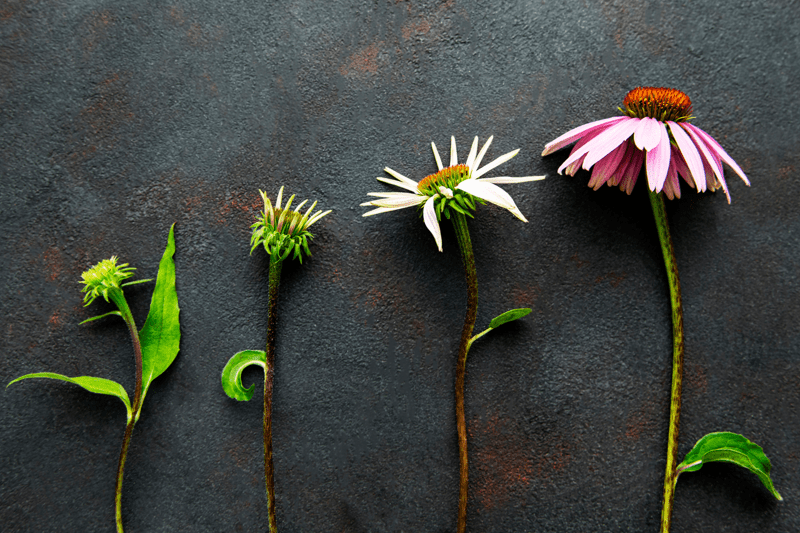 COMPETENCE IS KEY
We share expertise and experiences in our day-to-day work as well as during internal meetings and workshops. We invest in courses to stay in the forefront.

We work in structured ways with career development and follow up on individual goals- and development plans.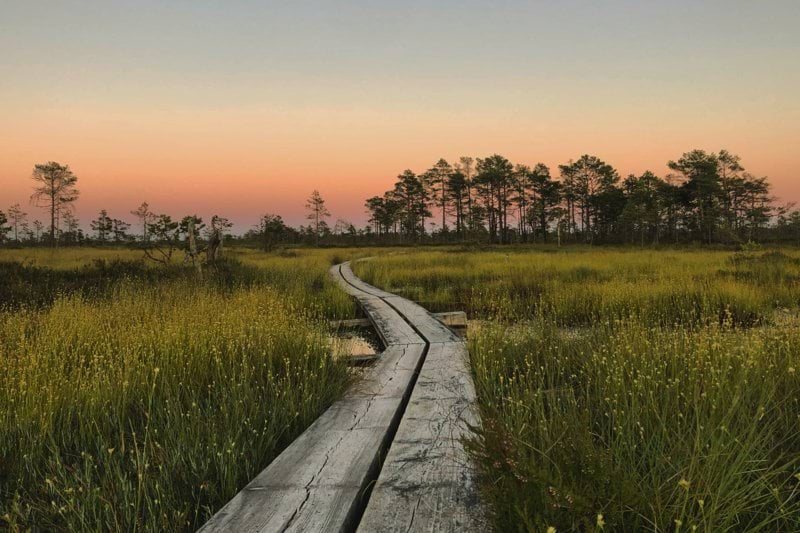 SUSTAINABILITY
We have ambitious sustainability goals and are ISO:14001 certified.

We drive eco friendly cars and keep close track of our emission and waste management.
We invest in gear that last long.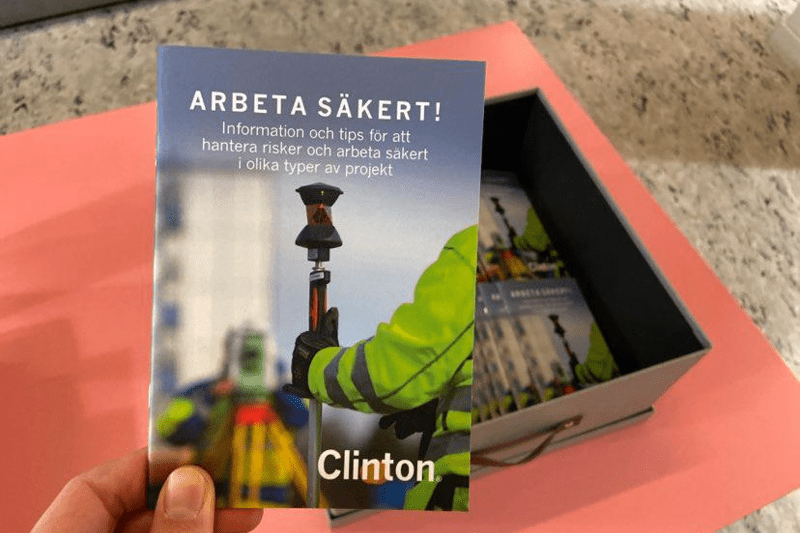 SAFETY FIRST
We work safely or not at all.
We have clear routines and a high level of expertise. New employees are trained by experienced colleagues.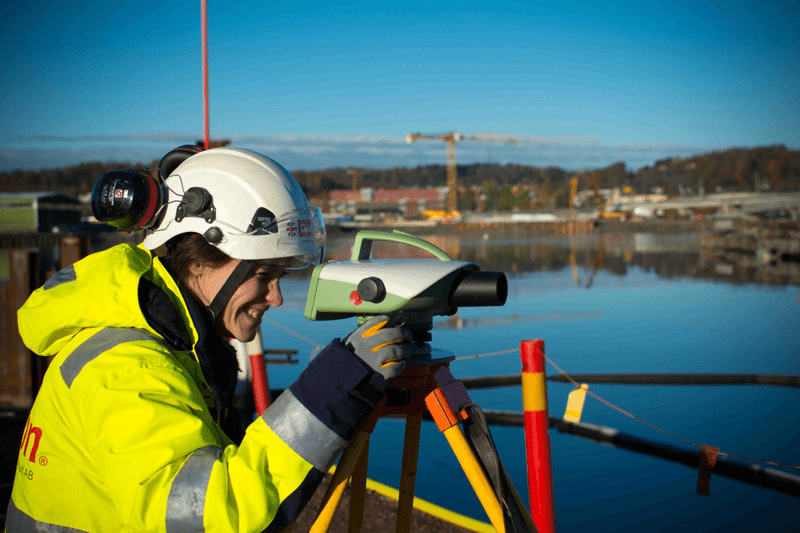 LONGTERM MINDSET
We value long-term relationships with our employees, customers and partners.
We take responsibility and deliver with quality. Taking shortcuts is not our thing.
Clinton Stories
Meet our colleagues through Clinton stories, where Elias, Kristiana, Micke and Roger share their experiences from working at Clinton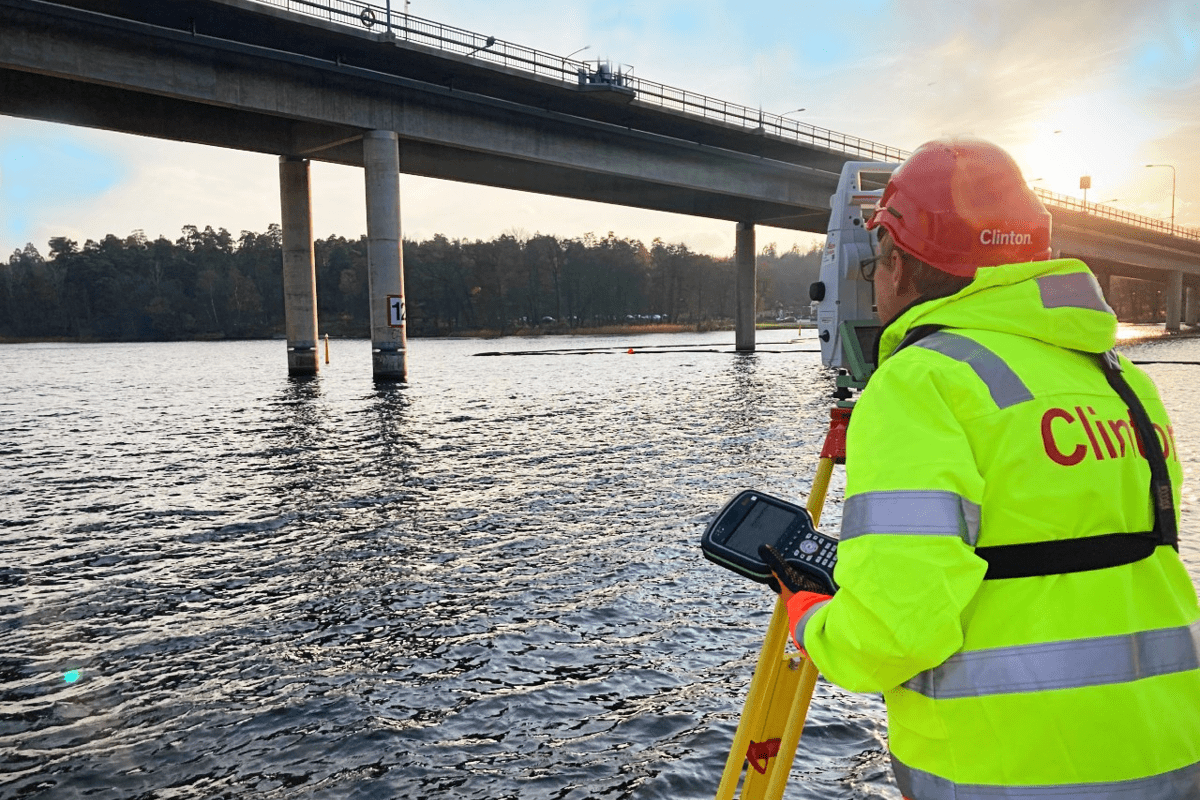 LIA at Clinton
We welcome land surveying students to do their internship at Clinton. Our internship program gives students great opportunities to apply teoretical knowledge into practice and to gain insight into the profession and future career possibilties.
The internship program comes with great opportunities for Clinton too, as we get to take part of new ideas and competence and potentially find our future colleagues!
Meet our Colleauges
I value learning new things on a daily basis, which I have the opportunity to do at Clinton. I face new situations and exciting challenges together with my team and by myself!

Frida

Surveyor

What I appreciate most about my job is the problem solving, the variety between field and office work and that there is always more to learn.

Hampus

Surveyor
1989
The beginning
Clinton is founded in 1989 with the ambition of being quality-leading specialists for future generations.
1997
Railway in focus
We started to work on railway around in Sweden which made it possible for an expansion and we reach over 10 employees.
2002
Clinton Mätkonsult
Clinton changed name from Clinton Byggkonsult to Clinton Mätkonsult and since then our focus has been on surveying.
2008
Malmö here we come
We opened our office in Malmö to be able to continue expanding our market in Sweden and we reach over 20 employees.
2011
New office in Gothenburg
Our growth makes it possible to open our third office, this time in Gothenburg and during the same time we reach over 30 employees.
2015
A new beginning
Clinton Mätkonsult and Clinton Marine Survey separates and becomes sister companies to each other. Clinton Mätkonsult with the focus on land surveying and Clinton Marine Survey with the focus on the offshore survey industry.
2019
Time to move
The Stockholm office moves to a new and modern office in Nacka, so we can keep having inspiring environment that encourage health, well-being and efficiency.
2020
The Scan2BIM team
Scan2BIM is a technique that we have worked with for several years and during 2020 we had the opportunity to start a team with the main focus on the market. This to deepen our knowledge and keep pushing boundaries to be quality-leading specialists.
2021
Welcome to Umeå
Our latest opened office makes it possible for us to operate both in the east, west, south and northern parts of Sweden and we reach over 40 employees.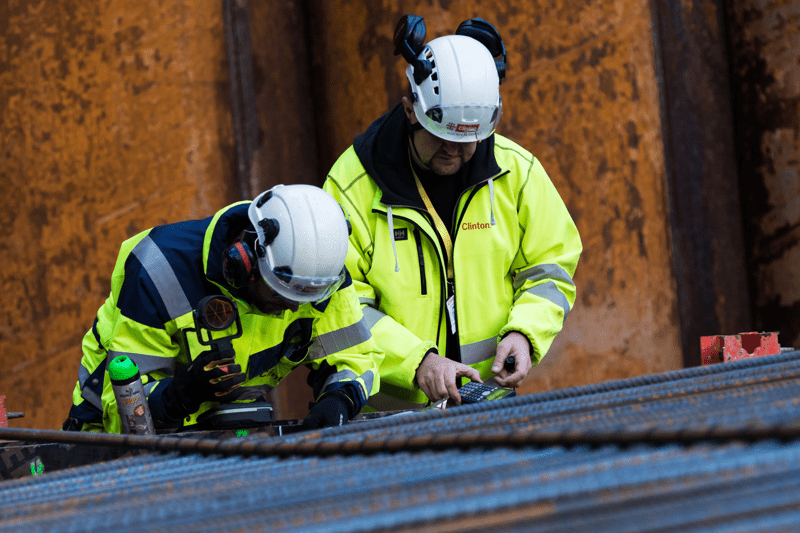 WE ARE COMMITTED
We are committed in the projects we take on and are always eager to make the client satisfied. We work in a structured and persistent manner to deliver high-quality results with high efficacy. We care about our clients and are perceptive to their needs and wishes. We care for being available and responsive. We want to deliver personal service and believe in the importance of being present and visible in our projects.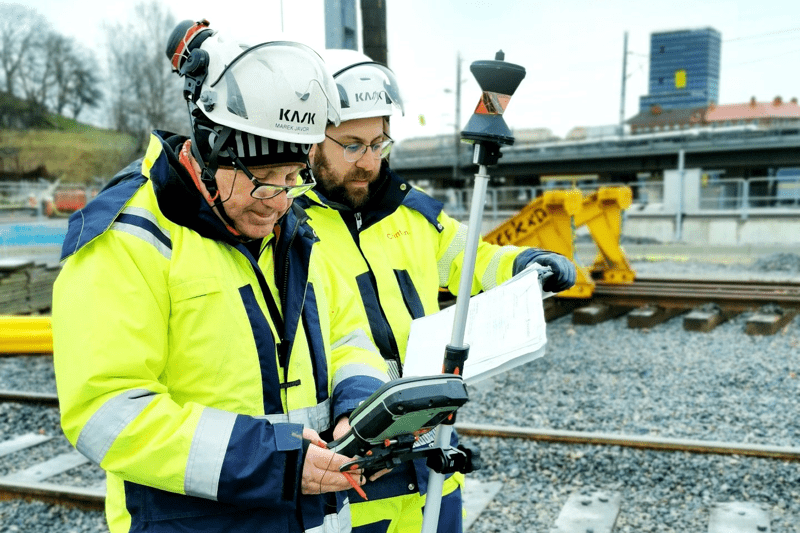 WE WORK TOGETHER
Community is central to us. We are a team that works together towards the same goals, regardless of whether we are in the same geographic location or not. We give advice, encourage, and support each other. We are responsive and take advantage of each other's knowledge, experiences, and ideas. We care about keeping communication frequent and open. And we like to have fun together of course!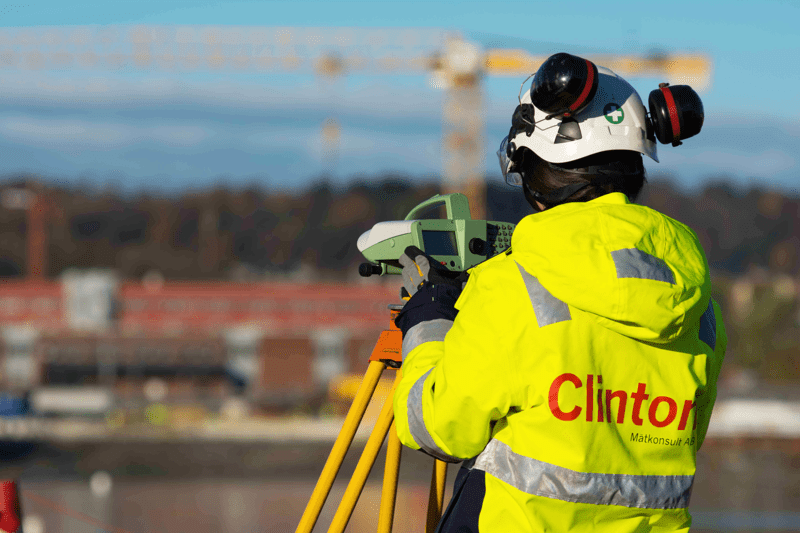 WE HAVE A LONG-TERM MINDSET
We think long-term in all decisions we make. We are growing in a sustainable pace, as we want be quality-leading specialists today and for future generations. We believe that long-term success is based on being honest, responsible, and quality focused. We value long-term relationships with our clients and partners. We strive for strong profitability without compromising on health, safety, or environment aspects.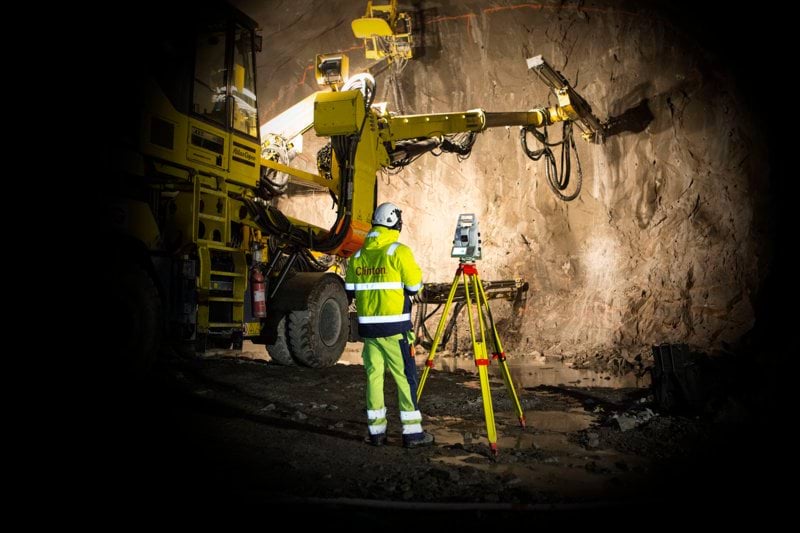 WE ARE AT THE FOREFRONT
Development is high on our agenda. We strive for continuous improvement and want to push development forward together with our partners and customers. We stay up to date on what is happening around us and are open to new ideas and ways of working. We care about maintaining our excellence and invest generously in training for our staff, as well as in new technology.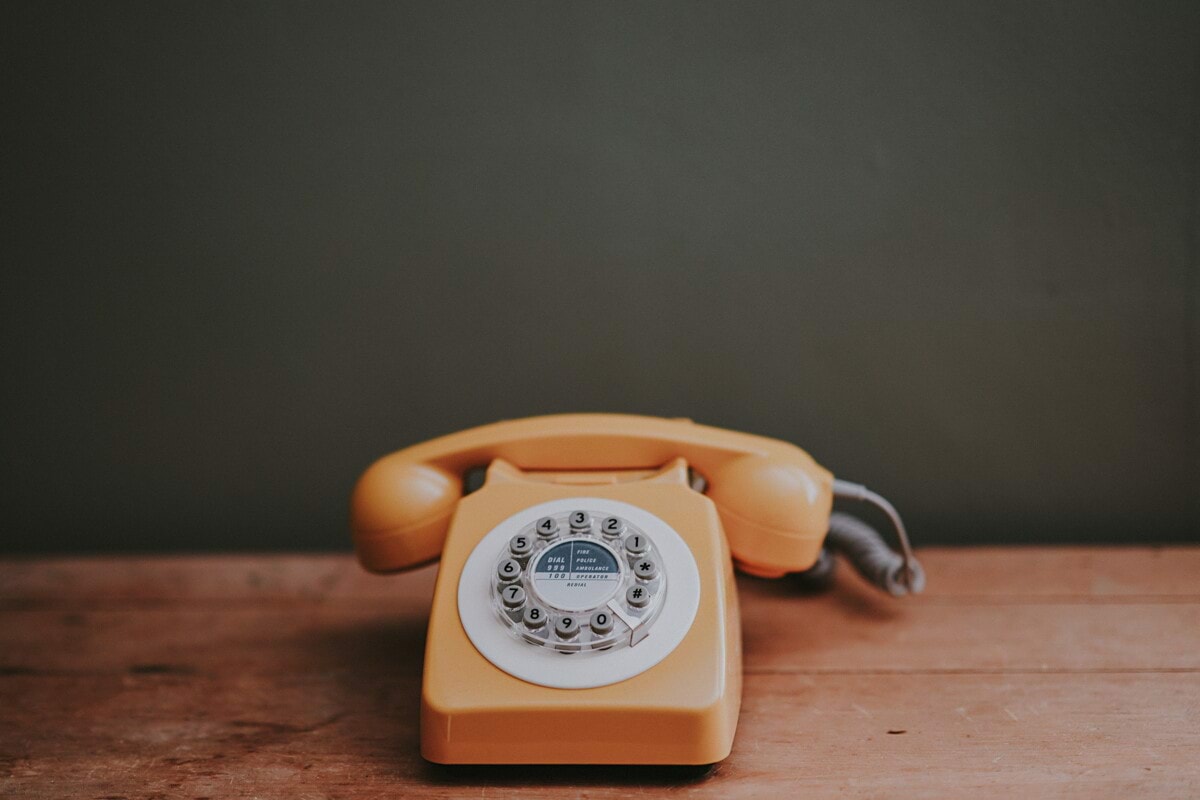 Building the Clinton spirit
The people at Clinton is our biggest asset, and maintaning a strong team spirit is key to us! We make sure to invest time and resources into doing fun and developing things together such as organizing workshops, dinner parties, after-works and yearly trips.