LIA at Clinton
Read more about the internship opportunities at Clinton
As an intern at Clinton, you will have the opportunity to develop within the profession by applying your knowledge in practice. You will get the chance to work with various assignments out in the field and in the office together with experienced colleagues who will guide you along the way.
Projects and tasks will vary and can include measurements with GPS, laser scanning of properties, setting, balancing, helping with major infrastructure projects and much more. Besides working with varying instruments, assignments, projects and colleagues, you will be invited to attend both social activities and courses at Clinton!

Are you a land surveying student looking for an internship?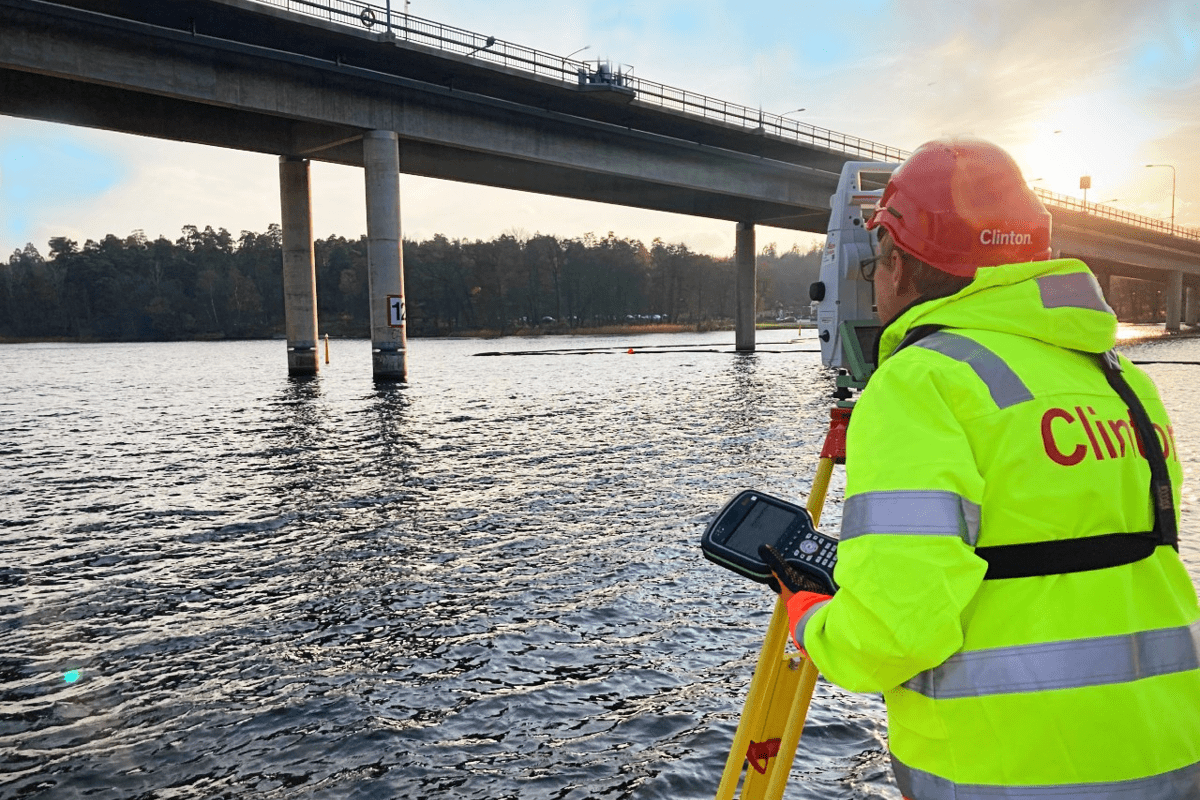 A long-term approach
As for all our business practices we think long-term.
We invest both time and resources into the internship program, aiming for employment at Clinton after graduation.
A win-win!
Our society is under constant development, and there is a great demand for land surveying competence within construction work as well as within infrastucture projects. At Clinton we want to contribute to the development of new land surveyors who wants to join our industry and our mission to build the future!
We are eager to meet and get to know land surveying students at fairs and we organize lectures, field excercises and internship programs for students.
Meeting students and in particular welcoming students to internships gives us at Clinton an incredible opportunity to learn and develop ourselves, as the interns share their competence and perspectives within our organization. It's a win-win!

Reviews from our LIA students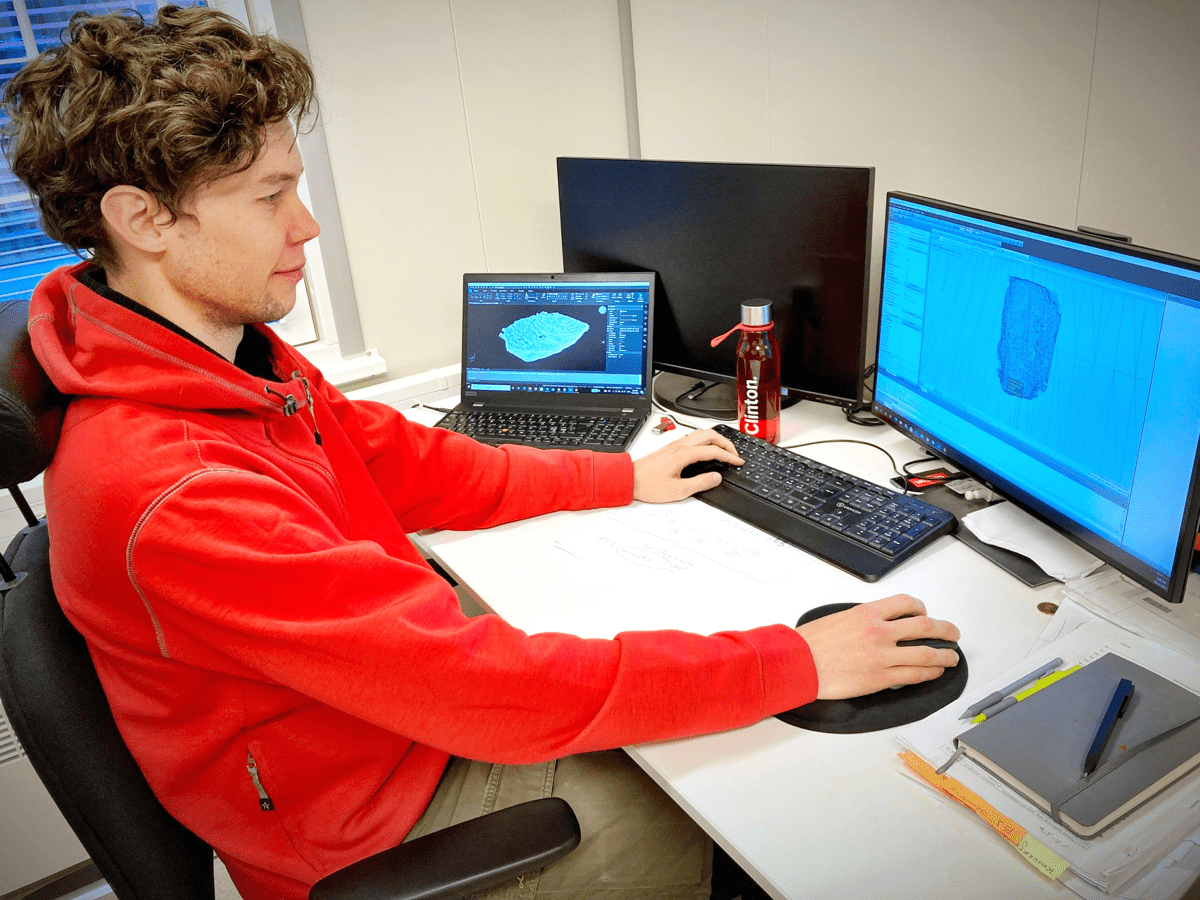 "I really enjoyed my LIA at Clinton! I got onboarded in a good and serious way, and then I got the chance to work with a mix of assignments and projects.
It was exciting to visit some of the big and complex infrastructural projects that Clinton is part of, and to learn how our surveying work in these projects contributes to the societal development.
The colleagues that supervised me on site were really engaged and competent. Many of the colleagues at Clinton have a very high level of specialized expertise, and it was rewarding to take part of their skills and knowledge. Besides that it was great fun to hang out with them!
I experience Clinton as a modern company with good values and a forward-thinking spirit. The career opportunities are very clearly and transparently communicated , and the company invest in the people working here."
Fredrik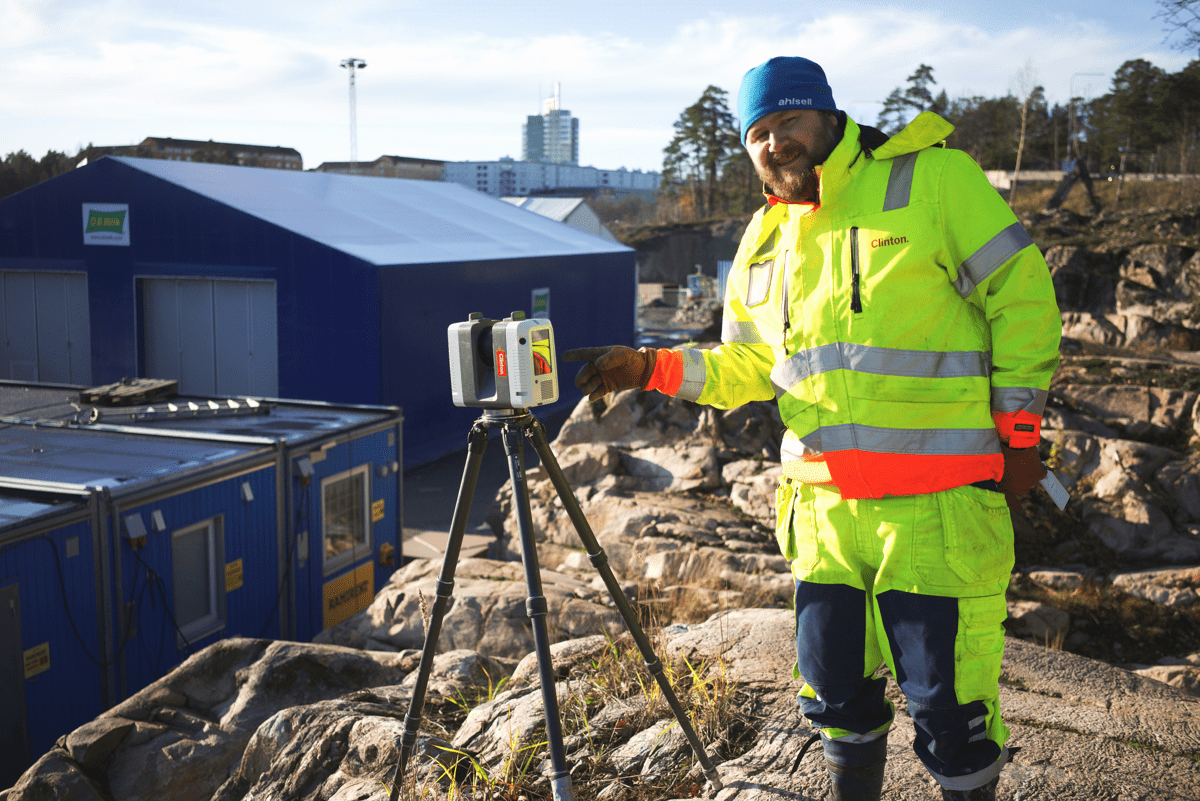 "My LIA at Clinton was great! I experienced the entire period as very well structured, and I felt welcomed and included by the colleagues throughout the whole LIA period.
Clinton has many different types of projects in their portfolio and I got the opportunity to spend time at various projects. It was interesting to see the spread of survey methods and assignments that you can work with as a survey engineer, and get a broad picture of the opportunities within the profession and within Clinton.
I'd say there is a great atmosphere at Clinton! The colleagues are very kind and knowledgeable and they were generous in sharing their expertise and experience with me. I think the balance was just right in getting instructed and thought by experienced colleagues and getting the trust in trying our performing work tasks by myself."
Jonny

Clinton Mätkonsults career page
Visit our career page for more inspiration and information!