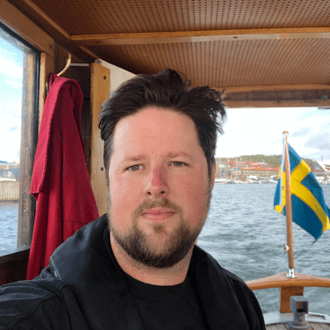 Johan Lindskog
Fleet Manager – Clinton Marine Survey
How long have you worked for Clinton?
Since april 2015
What made you apply for a job at Clinton?
It sounded like an exciting job with cutting edge technology and a lot of responsibility in a rapidly growing company.
I also saw a possibility for me to grow along with the company.
What are your main tasks at Clinton today?
Fleet manager
What is the best part to work as Fleet manager?
To work with cutting edge technology and competent co-workers. 
Lots of room for ingenuity and ideas. 

The everyday work of developing and improving our department together with my colleagues. Building a strong and competent team with cutting edge equipment.