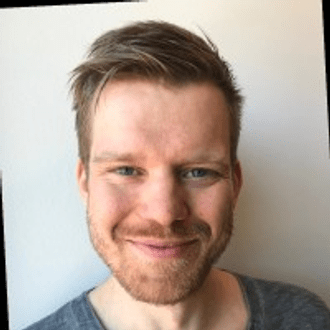 Joakim Cooper Svensson
Geophysicist – Clinton Marine Survey
How long have you worked at Clinton?
Since June 2020.                       
What made you apply for a job at Clinton?
It sounded like a fun and challenging job where I would get to see interesting geology.
What are your main tasks at Clinton today?
I mainly work with processing data and interpreting geomorphological features.
What is the best part of working as a Geophysicist?
Every day is a fun day where I get to learn something new and interesting.