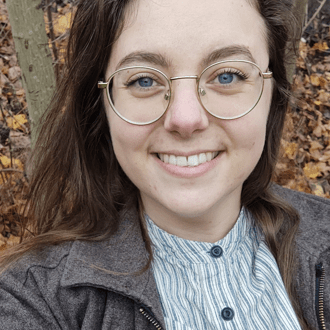 Caroline Höfnell
Data Processor – Clinton Marine Survey
How long have you worked at Clinton?
I have worked at Clinton since august 2020.
What made you apply for a job at Clinton?
I had recently graduated and was looking for a new challenge! I had previously heard good things about Clinton from a former classmate, and the exciting business of exploring the ocean was something I definitely wanted to be a part of! 
What are your main tasks at Clinton today?
I mainly work with processing MBES data from our projects.
What is the best part of working as a Hydrographic data processor?
There is always a new problem to solve and something new to learn, which makes everyday exciting! Being able to explore all the amazing geological structures you can find on the ocean floor is no downside either!