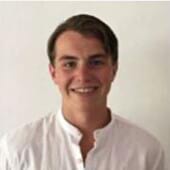 Filip Åkersten
Surveyor – Clinton Marine Survey
How long have you worked at Clinton?
Since August 2019.
What made you apply for a job at Clinton?
I wanted to try something new and spend more time at sea.
What are your main tasks at Clinton today?
I am working as a Surveyor onboard Northern Wind.
What is the best part of working as a Surveyor?
That it is always more to learn and to explore new places.