Clinton Marine Survey
·
Göteborg
Hydrographic Data Processor
Are you our new team member?
We are looking for Hydrographic Data Processors to join our Hydro department at the Gothenburg office. You are welcome to apply if you have experience from the industry or if you are new to the field of marine surveying.
---
About us
Clinton Marine Survey was founded in 2015 with the ambition and purpose of bringing cost effective solutions to the offshore survey industry. We offer high quality hydrographic and geophysical surveys for navigation, dredging operations, charting, marine construction and more. Today we are getting closer to 70 dedicated team members offering customized solutions to our clients.
Scope of work
If you are new to the industry, you will initially learn the basics of processing MBES data and thereafter get responsibility for processing on a project level. If you have previous experience you will quickly become a key player in the team and get the responsibility and tasks to match your level. You will receive training from your team members and Hydrographic Manager and apply your knowledge in ongoing projects. At Clinton, all data processing is office-based, no offshore work is applicable for this position.
The role entails monitoring of data quality by processing in accordance with project procedures as well as performing basic quality check and correct errors in data sets. Hydrographic Data Processors at Clinton are also responsible for checking acceptance test results of bathymetrical and navigational equipment, processing of bathymetric data as well as documentation and report writing of processing performed.
Who we are looking for
We are reaching out to you who already have experience from the marine surveying industry, or to those who are interested in getting to know it. Previous work experience in the field is not a requirement. 
You are a fast learner and a team player with a flexible mindset. Others would describe you as someone who is interested in developing new ideas and takes initiative to make sure to get things done. You enjoy working both independently as well as in a team. The role suits someone who is used to work their way around a computer environment, have skills in data management and is good at learning new software quickly.
Requirements:
A bachelor's degree in Marine Science, Geoscience or related scientific/technical area
Professional proficiency level in English (organizational language)
Available to work from the Gothenburg office 
EU citizen or a valid EU work permit 
Merits (not mandatory):
Master's in Marine Science, Geoscience or equivalent
Completed master's course in Practical Hydrography
Previous experience from hydrographic data processing (MBES)
EIVA processing software
GIS or QGIS
Caris
TerraPos
Swedish on a professional level is preferable but not a requirement
Location: Our office in Frihamnen, Gothenburg. 
Working time: fulltime, 40 hours a week

Our offers to you
We offer a workplace for you to grow and to stay. At Clinton you become part of an experienced team who have fun together and build on each other's ideas. We invest in our personnel and believe that competence development should be a combination of gained experience from diverse projects together with courses, workshops and activities.
We offer a wide range of employee benefits such as a reduction of 40 work hours per year, a wellness benefit of 5000 SEK/year, team activities and more.
---
Our recruitment process
The recruitment process consists of several evaluation steps to ensure a qualitative process. First a phone interview for us to learn more about your ambitions and for you to get to know Clinton and our offers better, followed by online tests and a competence-based interview with the department manager. The aim of the process is for you to learn about the content of the role and for us to evaluate if you have the right profile for the position. You can read more about our recruitment process at the career page: https://career.clinton.se/pages/our-recruitment-process-cms
Feel free to hand in your application in Swedish or English. 
Let us know if you have any questions along the way! 
Candidate selection is ongoing, please hand in your application as soon as possible.
We kindly ask to not be contacted for external recruitment services for this recruitment process.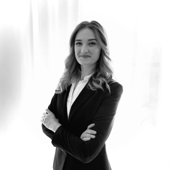 Contact
Alice Rydberg
People Operations Manager – Clinton Marine Survey
Clinton Marine Survey
·
Göteborg
Hydrographic Data Processor
Loading application form
Already working at Clinton?
Let's recruit together and find your next colleague.